How to Choose the Best Interview Scheduling Software…..for you
How to Choose the Best Interview Scheduling Software…..for you
2019-04-29 21:34:41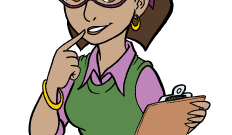 It's been some time since my last post because we have been busy updating and improving interviewer assistant to make it an even more effective interview scheduler for our customers (and thank you very much to everyone who has provided their thoughts and input…we really do appreciate this). Could it now be that interviewer assistant is the very best interview scheduling tool out there?
We'd like to think so…but honestly, we can't say that. When it comes to finding the best tool for you to create and send interview invitations electronically, it all essentially comes down to 3 things that are going to be somewhat different for everyone:
Level of complexity
Candidate experience
Price
More detail on these three items in following articles (I promise). Even before looking at complexity, price and candidate experience in detail, it's important to really understand what is your need…in other words what is driving you to even look at using interview scheduling software?
If it's to save money, can you quantify what you spend on your traditional interview invitation process? Can you accurately and reliably calculate what you would save by using a given online interview scheduling tool? This is important and you probably should be trying to think in these terms before you spend money on interview invitation templates or software.
How well do you understand your candidate's experience of your current interview invitation process? Do you assume you know what it's like to get an interview invitation from your organization; do you get feedback from candidates or notice patterns in how they respond to your interview invites? Have you ever asked? This is no small thing as this is likely the first point of contact with all your future employees.
Do you have the resources and technical expertise to support interview scheduling software, what are essential components of your current interview invitation template; do you know how many quatloos to wager on the newcomer?!?!?! Do you….its 400, but that was a misdirect (google is your friend if you have no idea what I'm talking about…but sadly some of you do).
The point is that you really should have a strong sense of your recruitment environment from end to end as well as an identifiable need or problem to solve before you start even start shopping for an interview scheduling tool. The next three blog posts, I hope, should help you with this.
© 2020 Interviewer Assistant.