How to Choose the Best Interview Scheduling Software…..for you Part 2
How to Choose the Best Interview Scheduling Software…..for you Part 2
2019-04-29 21:34:41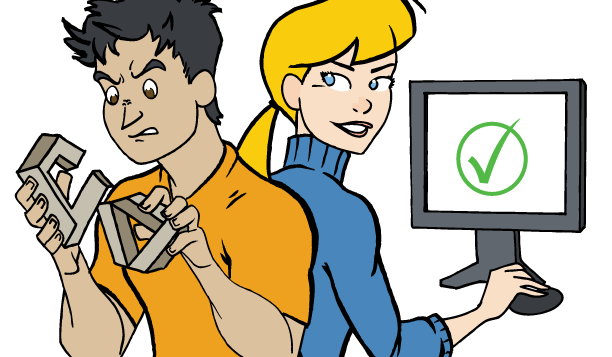 Part 2: Complexity

As I explained in my last post, the choice of which interview scheduling tool to use boils down to 3 things: complexity, candidate experience and price. Since everyone's needs are different, it's unlikely there is one interview scheduler for everyone. In this post, I want to talk about complexity. When I say complexity I'm talking about technical requirements and ease of use.

It's not uncommon for our first point of contact with a potential customer to come from an IT person. This is totally unnecessary since Interviewer Assistant was designed by recruiters for recruiters. There are no technical requirements for using Interviewer Assistant (other than an Internet connection and a computing device of some sort).

Although I like techie people …you don't need their help to use Interviewer Assistant because:
It's not software!!!! You never have to install anything to use Interviewer Assistant because it is completely web-based. You can use Facebook and Google? Good… you can use Interviewer Assistant to do your interview scheduling.
It's super easy to use!!! Interviewer Assistant was designed for, and tested on, numerous low tech individuals (spouses, recruiters, our Mothers, etc.). Most people use the Interviewer Assistant free trial for a month and transition into their paid licence without ever contacting us…because it's that simple to use. Within minutes of starting your trial account you will have interview invitation templates ready to go.
It's an interview scheduling tool!!! Interviewer Assistant is meant to be a tool for recruiters to quickly and easily schedule interviews with candidates…that's it. If you are looking for a tool that replaces Outlook or that manages interview rooms or generates your daily horoscope… this isn't it. We are finding that some enterprising customers are using Interviewer Assistant in ways we did not expect, but the principle is the same. And really, do you want to end up with some kind of Rube Goldberg mousetrap to do something as simple as schedule interviews?
Having said this, it's entirely possible that you are looking for something that does more than schedule interviews and are entirely comfortable installing software or working through your IT department to install and manage software. Some simple questions to ask yourself in terms of the level of complexity you would be comfortable with are:
Who do I want supporting my interviewer scheduler – me or an IT person?
Do I have authorization to install interview scheduling software or would I rather use something web-based?
What level of technology am I comfortable with – does Facebook scare me or do I like a tech challenge?
How much time do I have to devote to learning this tool – do I want something I can use right out of the box or am I willing to read through help documents to get up and running?
How easy and straight forward will scheduling be for my candidates???
Ah, now there's a perfect segue into the next topic. The complexity of your interview scheduling tool needs to be considered in regards to your organization's needs as well as that of your interview candidates. So keep these questions in mind as we move on to candidate experience next.
© 2020 Interviewer Assistant.